Atlanta Sign Service & Repair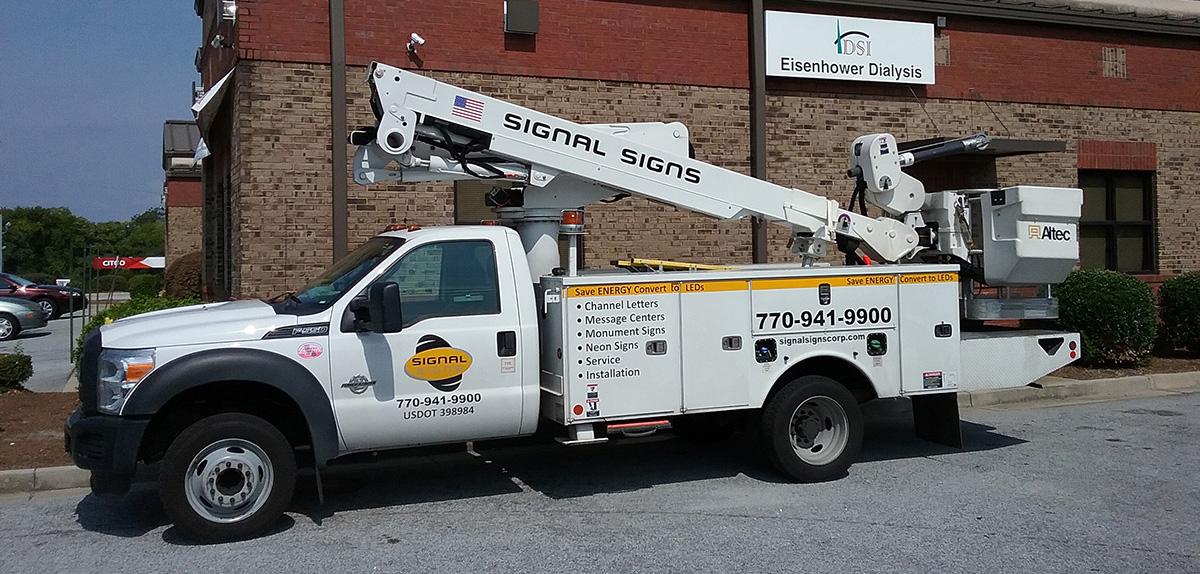 Is your current sign in need of repair or maintenance?  Did you know that when given a choice customers overwhelmingly prefer companies with well-lit and well-maintained signage?  You have already invested a great deal of time and money into your current sign.  Do not let a broken or dirty sign drive potential customers away.  Signal Signs is Atlanta's sign repair company.  Our knowledgeable technicians are familiar with repairing and maintaining all types of signs and electronic fixtures. We also offer national service plans.
If your sign needs repairs, our licensed and trained technicians will diagnose any problems quickly and deliver fast, accurate service to get your sign back to working condition. We also make sure any repairs we perform will endure for years to come.
Our technicians can also clean your sign, no matter how big or small, in a timely and effective manner.
Whether it be sign repair, sign cleaning, or scheduled maintenance our team provides courteous service, up front communication about costs and expectations, and a quick response to your needs.  So contact us today for all of your sign's needs.
Looking for Neon Repair – Click Here
Service Radius
We are Atlanta, GA based and offer National service plans.